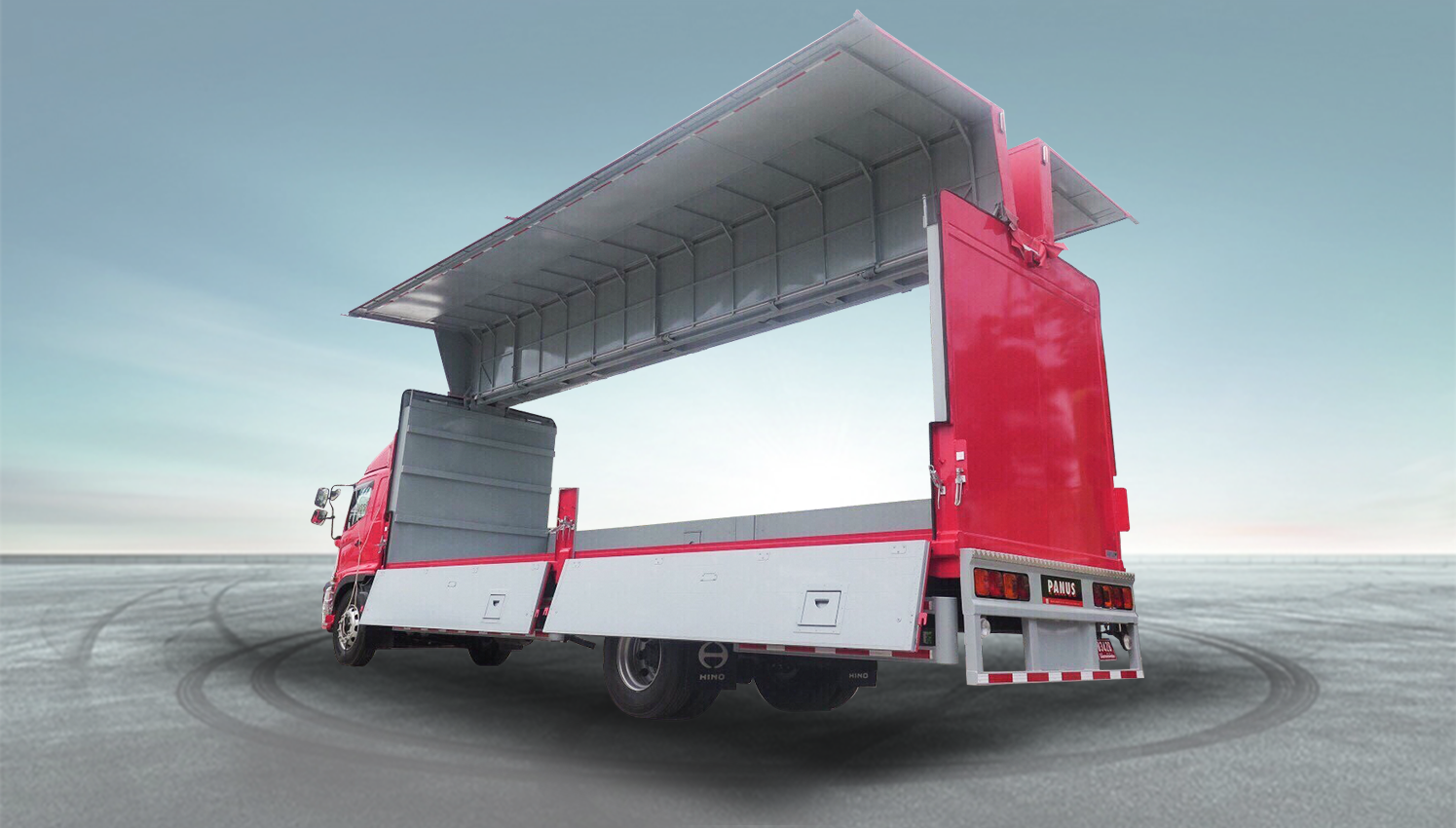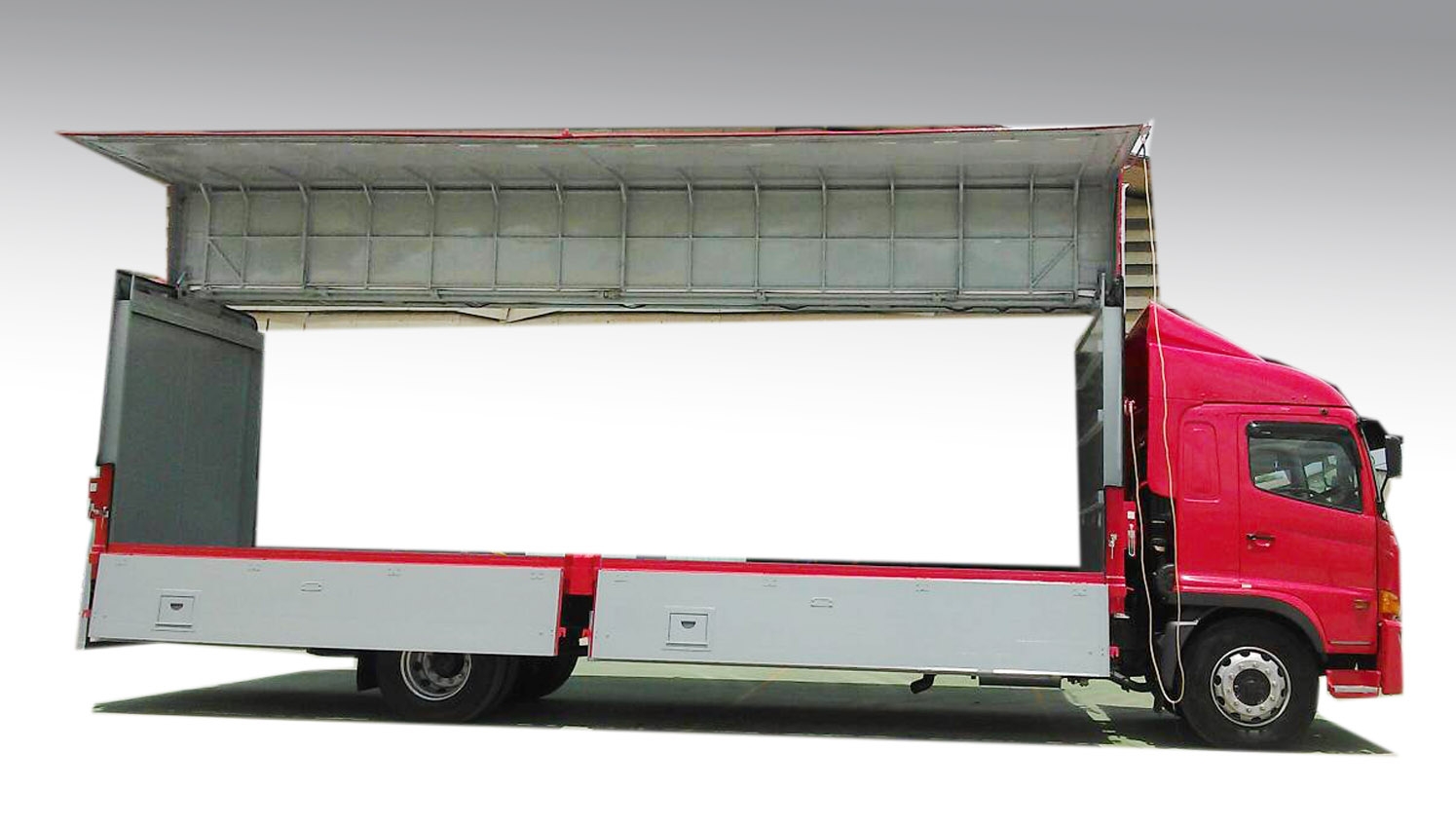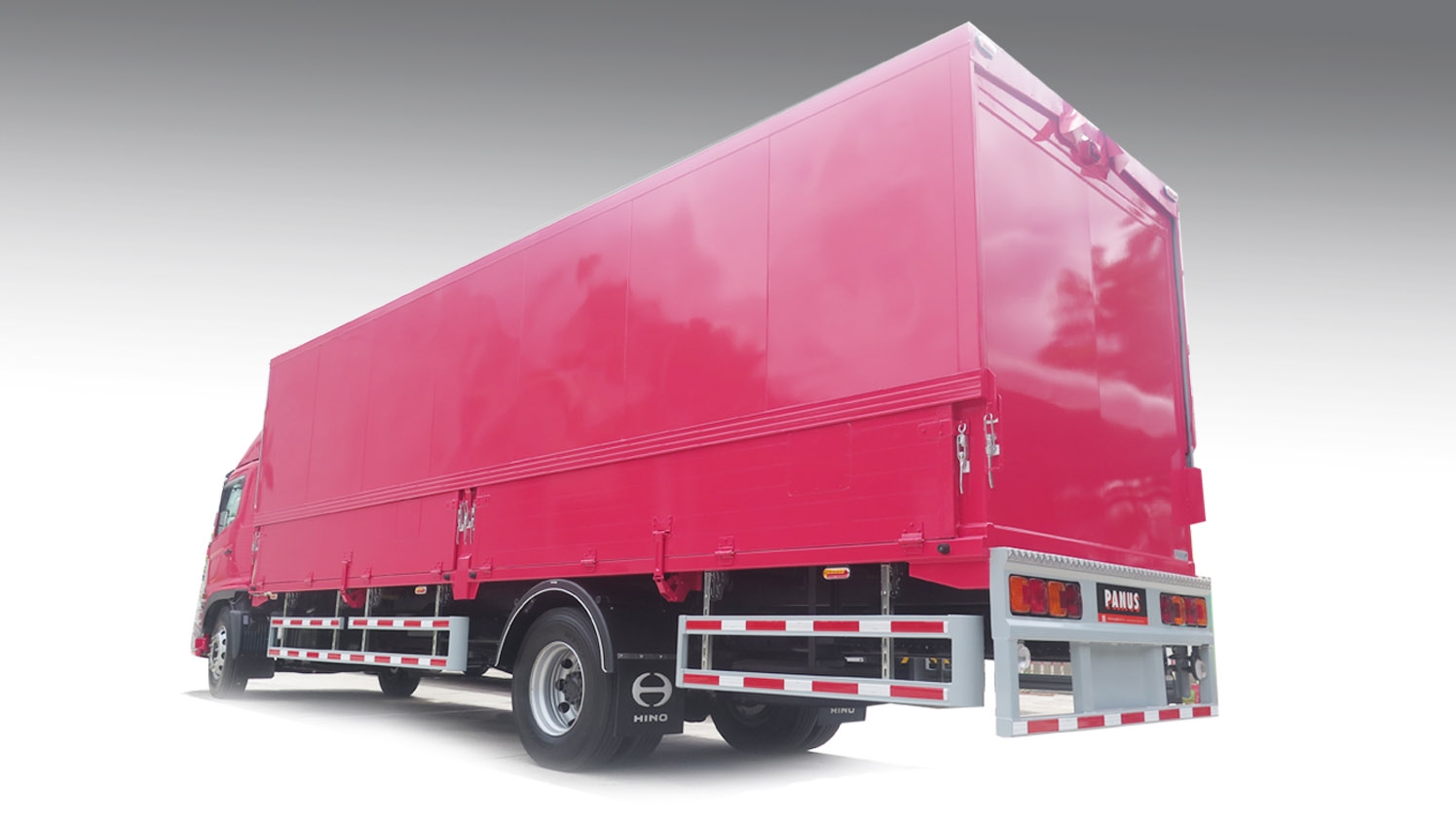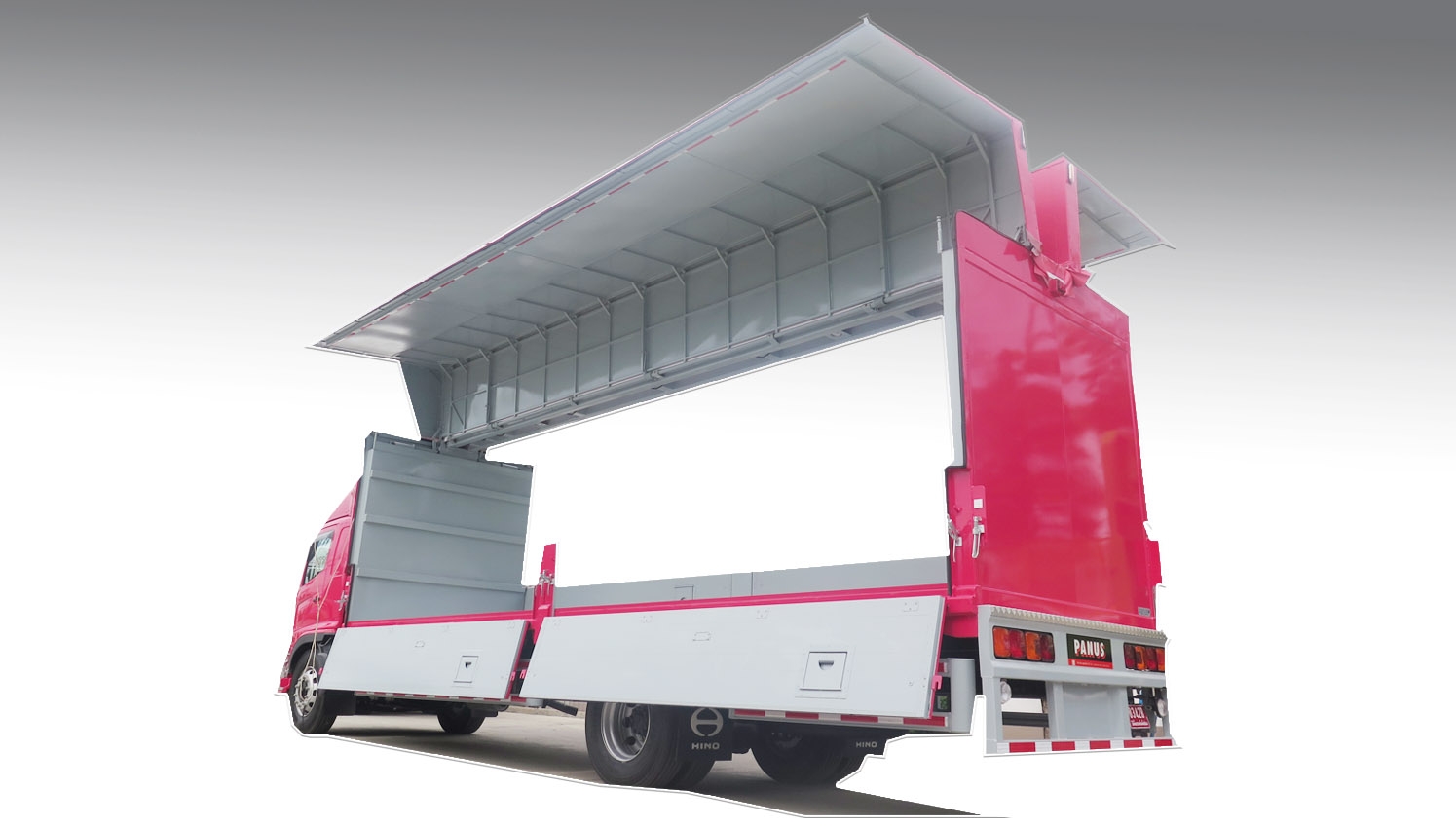 Technical Information
Width :

2550 mm

Lemgth :

7,500 mm

Height :

2,890 mm
Usability
It is a lightweight product because of canvas roof and interior walls that can be opened - closed by only one person.Loading spare parts goods and electronic devices, etc.
• 1 ไซด์การ์ด set (left-right)
• 2 lights in the cabinet to provide sufficient brightness for use on the truck.
• Install the lights according to the Act of the Department of Land Transportation.
• Futuristic side panels to prevent bumping
• Option to turn on and off the wing with hydraulic system and springs.