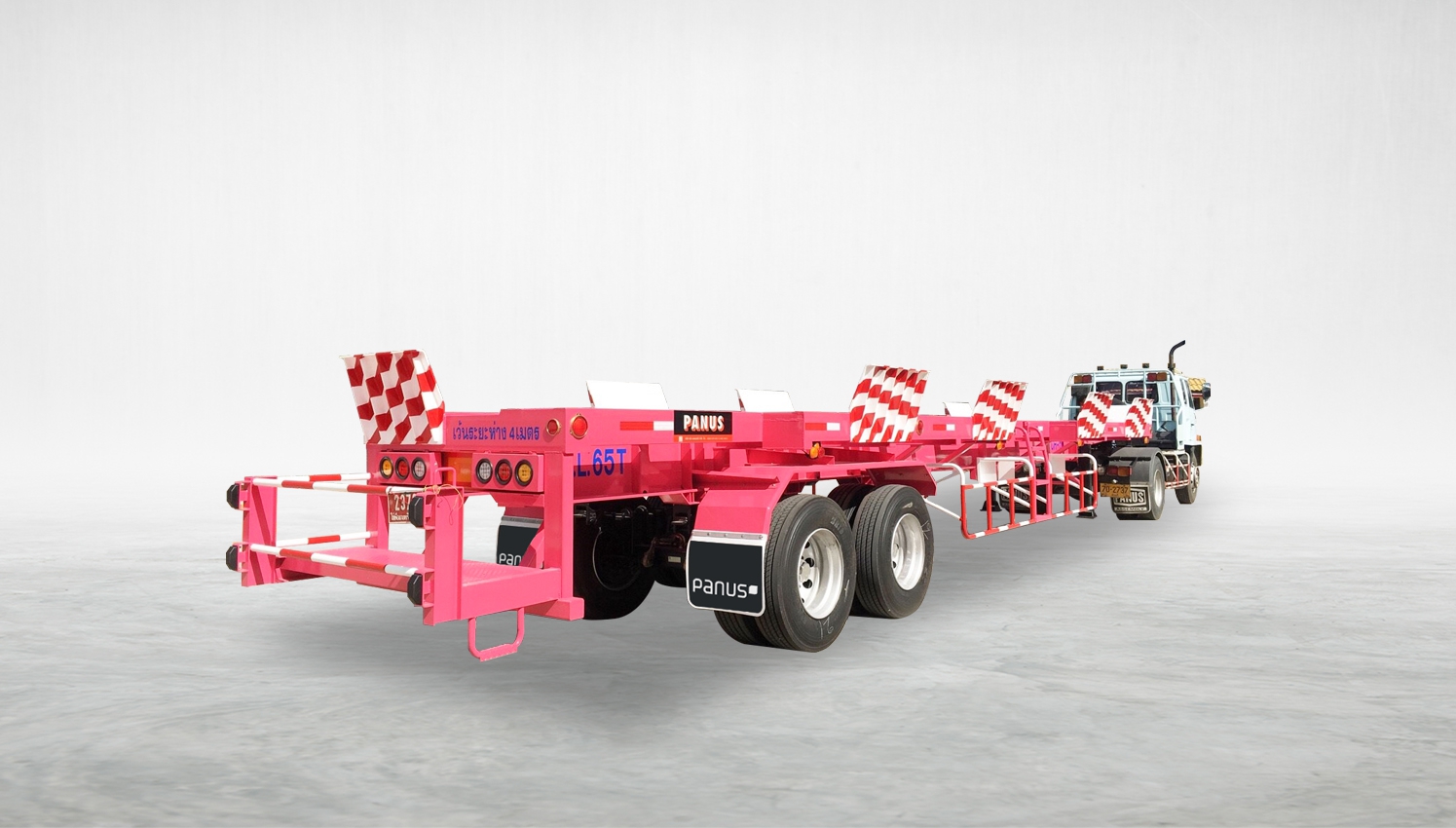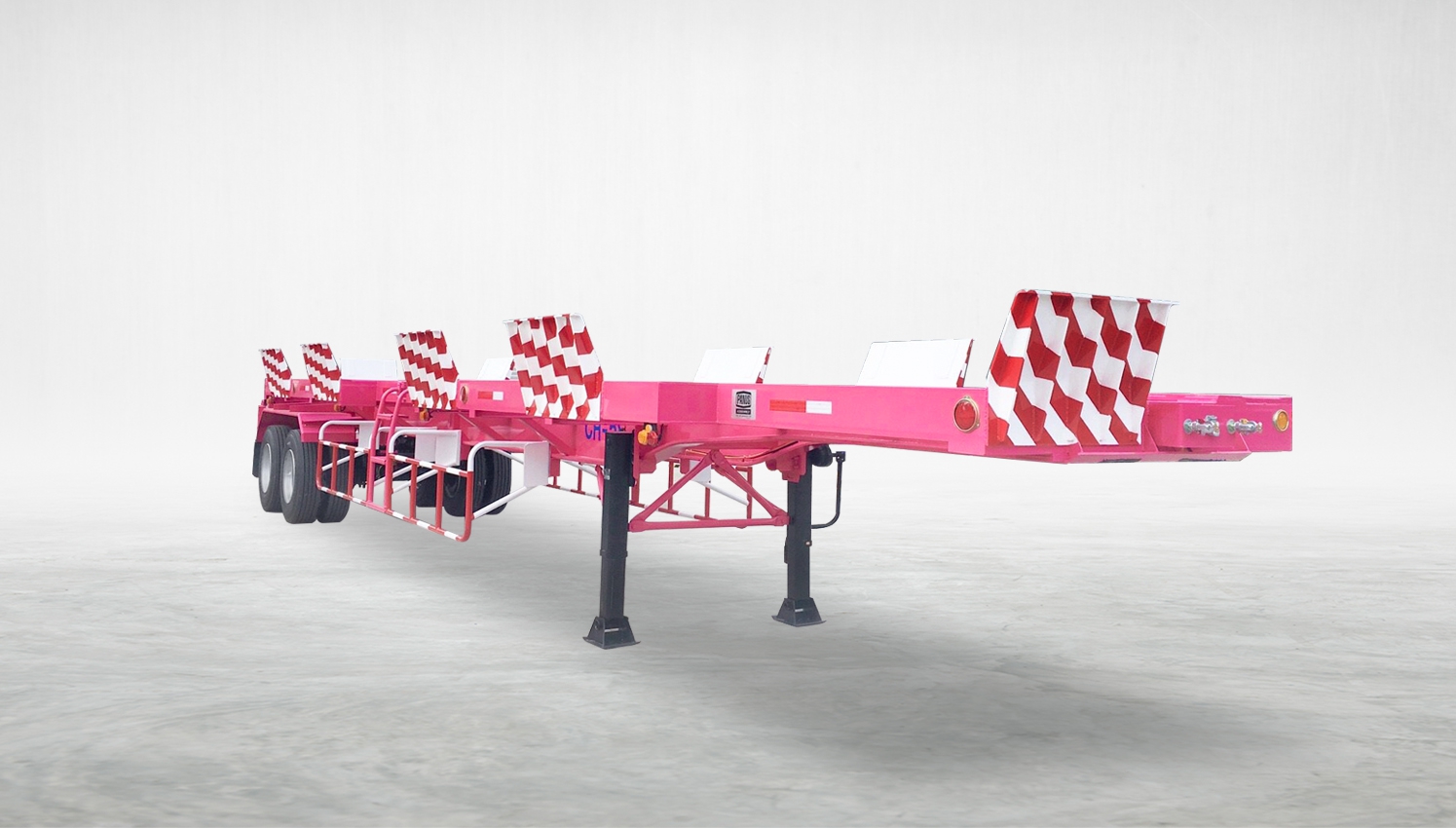 SKELETON
Model :

PS2-SC1376
Technical Information
Width :

2,840 mm

Lemgth :

14,700 mm

Height :

1,600 mm
• For 20', 40' sized container trucks
• They are only available for container trucks and used only in the port area.
• Use a sandblastin process to clean the steel surface for rust free and long-lasting color.
• The engineers designed it with the program 'Finite Elelment' for the structural strength analysis.
• Modern machinery is used to produce parts to get the quality parts
• A 7-plug-in outlet is used in accordance with the rules of the Department of Land Transport.