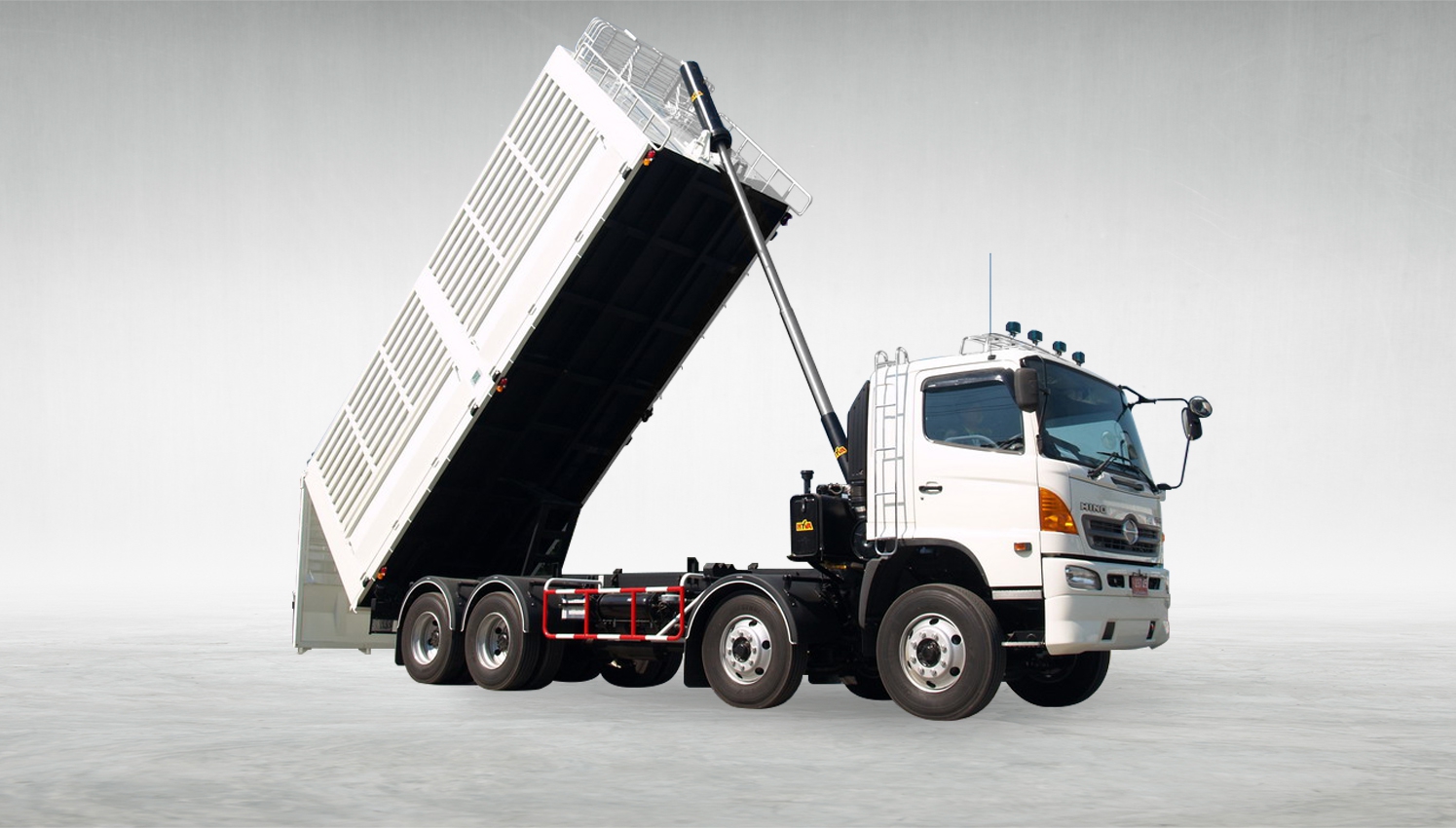 TIPPER TRUCK (Front)
Model :

HD - 750FE
Technical Information
Width :

2,500 mm

Lemgth :

7,600 mm

Height :

2,000 - 2,200 mm
Usability
A hydraulic kit is installed in front of the pickup truck to lift the rear panel at the rear of the car.It is mainly used in civil works to transport rocks, sand and soil, and is used in agriculture to load paddy, sugar cane, palm, and cassava.
• Solid panel on both sides can support the banging up to 1.7 tons.
• HYfix prolongs the life of the hydraulic cylinder and helps prevent the body from swaying while running.
• Oil level gauge in the hydraulic oil tank.
• Long shanks increase the stability while lifting the pickup.
• 2-year warranty of the quality of the structure.
• Sandblasting is used to prevent rust and make long-lasting color.